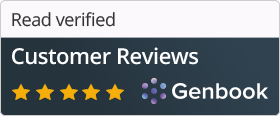 Many advanced anti-aging services focus on wounding the skin in order to promote healing and expedite cell regeneration.
The Zoner can accomplish exceptional results without any pain, wounding, or downtime. By layering the modalities with 3 distinctive technologies, you will see an immediate result.
Book your Zoner treatment today!
Home
Reveal your true beauty with one of
our state of the art anti-aging treatments!
Non Invasive Anti-Aging Solutions
Results you can see and feel
Experience a tranquil place where peaceful energy revitalizes your skin, body and mind
Welcome to Yvonne's Massage & Skin Care
Located in Kennesaw, GA, Yvonne Harper provides clients with advanced facial treatments and massage therapy focused on restoring and revitalizing. Yvonne employ's the most innovative and state-of-the-art equipment from Italy providing prevention, anti-aging and skin wellness. Treatments are comfortable with absolutely no pain or downtime.
Love the skin you're in. Take charge of your health, well-being and beauty today with professional skin care, body treatments and massage.

All services are performed by Yvonne Harper, a dual licensed massage and skin care therapist in a private setting.
Call to book your appointment today or book online by pressing the "book now" link on the top right of this page.
Yvonne's Massage & Skin Care
1275 Shiloh Rd, Suite 2031
Spa Suites - Upstairs
Kennesaw, Ga 30144
678-907-0708
yharper@massagetherapy.com

Massage Ga License No. MT003075
Esthetician Ga License No. ES00482

1