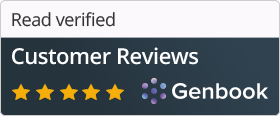 Hello everyone!

A lot has been happening over the past several months and I am so excited to share!

I have been working with Age Evo Aesthetics the new USA partner for Panestetic, Italy. I will be assisting Age Evo with equipment training. I received Trainer Certification in February at the Panestetic headquarters.

BUT THE MOST exciting news is that I am now able to provide services utilizing one of their innovative machines, The Zoner Anti-aging Trilogy.
Let me help you negotiate how you age!,

Yvonne Harper LE, LMT
Home
I Have Moved! Now Located in Suite 2031

My new location is in the same business complex at the opposite entrance.

Please update your records!

Yvonne's Massage & Skin Care
1275 Shiloh Rd, Suite 2031
Spa Suites - Upstairs
Kennesaw, Ga 30144
Non Invasive Anti-Aging Solutions
Results you can see and feel
Experience a tranquil place where peaceful energy revitalizes your skin, body and mind.
Love the skin you're in. Take charge of your health, well-being and beauty today with professional skin care, body treatments and massage.

All services are performed by Yvonne Harper, a dual licensed massage and skin care therapist in a private setting.
Call to book your appointment today or book online by pressing the "book now" link on the top right of this page.
Yvonne Harper LMT and LE


1275 Shiloh Rd, Suite 2031
Kennesaw, GA  30144
678-907-0708

yharper@massagetherapy.com

Massage Ga License No. MT003075
Esthetician Ga License No. ES00482

1