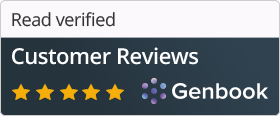 Fall is here!
As the days grow shorter, the temperatures drop, and the air becomes drier, your skin may lose precious moisture so now is a good time to re-evaluate your skin care routine and products. Please give me a call with any questions or concerns you have and I can help to get you on the right path.
CALL FOR CONSULTATION
678-907-0708
Home
I Have Moved! Now Located in Suite 2031

My new location is in the same business complex at the opposite entrance.


Effective Saturday November 16th, 2013

Please update your records!

Yvonne's Massage & Skin Care
1275 Shiloh Rd, Suite 2031
Spa Suites - Upstairs
Kennesaw, Ga 30144
Non Invasive Anti-Aging Solutions
Results you can see and feel
Experience a tranquil place where peaceful energy revitalizes your skin, body and mind.
Love the skin you're in. Take charge of your health, well-being and beauty today with professional skin care, body treatments and massage.

All services are performed by Yvonne Harper, a dual licensed massage and skin care therapist in a private setting.
Call to book your appointment today or book online by pressing the "book now" link on the top right of this page.
Yvonne Harper LMT and LE


1275 Shiloh Rd, Suite 2031
Kennesaw, GA  30144
678-907-0708

yharper@massagetherapy.com

Massage Ga License No. MT003075
Esthetician Ga License No. ES00482

1