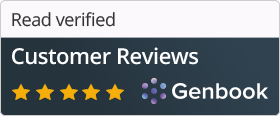 NOW OFFERING





Facial & Body Sculpting
Tighten Skin
Reduce Cellulite
Wrinkle Smoothing
Improve Skin Texture
Lose Inches

Safe * No Pain
No Down Time *Affordable
CALL FOR CONSULTATION
Home
Non Invasive Anti-Aging Solutions
Results you can see and feel
Experience a tranquil place where peaceful energy revitalizes your skin, body and mind.
Love the skin you're in. Take charge of your health, well-being and beauty today with professional skin care, body treatments and massage.

All services are performed by Yvonne Harper, a dual licensed massage and skin care therapist in a private setting. The office is located inside the Trans4mation Spa in Kennesaw.
Call to book your appointment today or book online by pressing the "book now" link on the top right of this page.
Yvonne Harper LMT and LE
1301 Shiloh Rd, Suite 510
Kennesaw, GA  30144
678-907-0708

yharper@massagetherapy.com

Massage Ga License No. MT003075
Esthetician Ga License No. ES004821